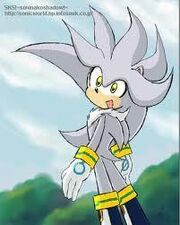 HE IS A TIME TRAVELER AND HE USES DOOCTAR HOO'S SPARE TURDIS TO DO SO.
HIS MORTAL ENEMY IS A CREATURE CALLED IBWIS. MEPHILZ TOLD SELVIR THAT SOONICK WAS THE IBWIS TRIGGA.
SELVIR DA GAM
Edit
IN 10 YEARS SEEGAH WILL MAKE A SELVIR DA HEDGEHOOG GAME AND IF YOU DON'T BUY IT HE WILL KEEL YOU AND SCREAM "IT'S NO USE! THERE'S NO JUICE! WHERE IS BRUCE! THIS IS SPARTA!!!!!!!!!!!!!!!!!!!!!!!!!!!!!!!!!!!!!!!!!!!!!!!!!!!!!!!1" IN YOUR FACE. :)
HE HAS SET 58 WORLD RECORDS
HE HATES 1D
HE CAN SING
HIS MOUTH IS MADE OF STEEL
HE HATES PIZZA HUT
HE LOVES COOKIES
HE FIGHTS EVIL BUT IF THE EVIL LIKES COOKIES HE DOES NOT BOTHER
Community content is available under
CC-BY-SA
unless otherwise noted.