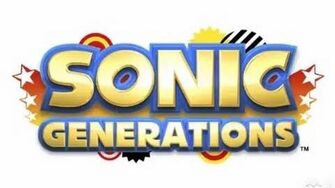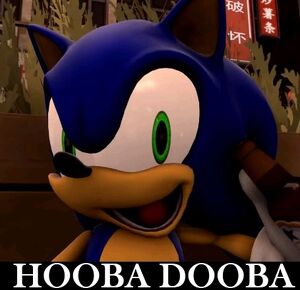 OMGOMGOMGOMGOMG THIS IS ABOUT SOONICK 20000TH BIRTHDAY WHERE HE IS CELEBRATING AND THEN HE NOTICED THAT ALL HIZ FWIENDZ HE WAS CELEBRATING WITH WERE PELACED WITH ROBOTZ SENT TO KEEL HIM BUT HE DESTROYED HIM THEN SELVIR CAME LATE AZ USUAL AND HE STOLE HIZ TURDIS AND POPPED INTO A WHITE SPACE AND FOUND A WHITE STATUE OF TALS MILS PROOWAR AND HE FREED HIM WITH FWIENDSHIP CUZ ITZ MAGIC AKA WITCHCRAFT. THEN TALS AND SOONICK MET THERE PAST VERSIONZ AND THEY TEEMED UP AND RAN THROOH GREAN HIL ZOWN, KEMIKLE PELANT AND FREED AMEEY ROWSE, SKI SANKTWAREE AND FREED KNOOKLEZ, THEN KLASSICK SOONICK FOUGHT KLASSICK METEL SOONICK AND KICKED HIZ METEL BUTT. THEN HE FOUGHT DA DETH EG ROOBAWT AND WON. AFTER DAT THEY RAN THROOGH SPEAD HIWAY AND FREED CREEM AND CHEASE, THEN THEY RAN THROOGH SITEE ESCAYPEE AND WENT "ROLLIN AWOUND AT DA SPEAD OF SOWND! GAWT PLACEZ TOO GOH GOTTA FOLLOW MAH RAINBOWH!" AND FREED ROWGE DA BAHT AND SHEE SED THAT KLASSICK SOONICK WAZ FAT SO HE PUNCHED HER IN DA FASE, THEN WENT THROOGH SEESEYED HIL AND FREED EZPEEOH, THEN HE BATTLED SHADOE AND SANIC AND WON, THEN HE BATTLED PURFEKT KAOS (COMBINATION OF BUBZEE AND KAOS FROM SHYLANDERZ) AND BEET HIM, THEN HE WENT THROOGH KRISIS SITEE AND FREED BLAWZE, THEN ROOTHTAWP RUUN! AND FREED VIKTOOR DA KRAWKADEYELE AND HE SED "WHERE'S DA KOMPUTER ROOM!?" AND SOONICK SED SCREW YOU AND DISED HIM, THEN HE WENT THROOGH PLANINTERNET WHISP AND DID MORE ALIEN ABUSE AND FREED CHARMEE WIF THE POWERS OF FREEBIES, THEN HE BATTLED SELVIR BECAUSE SOONICK STOLE HIZ TURDIS AND SOONICK WON, THE HE BATTLED THE EG DRAGOWN AND WON, THEN WAZ THE FINAL BATTLE... IT WAS EGMAHN, KLASSICK EGMAHN, 200000000006 EGMAHN, HEDTREETHOWSAND, MODURATORTREENINTY, KARTOON EGMAHN, SPLOWDURDESTROYAH, STARGREANWON, LOWLMASTUROHTWELVEE, SMEYELDAWG, MHAI, AND DA NEWBIES BUBZEE DAYNGURWON. THEN THEY SOMEHOW LAWST BUT THEN WITH DA POWER OF AWSOMENESS THE TRANSFORMED INTO SUPPA SOONICK, KLASSICK SUPPA SOONICK, AND THEY SOMMONED DEELWIFITDOOWAT, POOOSTOODEEOHS, FENEKEN, REESHTREEHUNDWEDNWONKAY, EMJAYDEEYOUNIVERZE, AND ZAK. THEY BEET THE EEVUL TEEM WITH SUPPA SOONICK FWIENDSHIP POWA! THEN THEY RETURNED TO THE BIRTHDAY AND SOONICK DID GUNGNUM STEYELE.
Community content is available under
CC-BY-SA
unless otherwise noted.