This is your user page. Please edit this page to tell the community about yourself!
My favorite pages
Edit

PERMOBANNED BY TEH BAN HAMMAH!
This user has been permabanned. Check the block log to see why.
Add links to your favorite pages on the wiki here!
Favorite page #2
Favorite page #3
SCEPTILE IS A SPLODEING NOOB WHO IS ON SPLODER, HE IS A MEANE TO JADEN964, MUHHHAAA!!! BUT ME ABCILIKEPIE IS GOONNNAA SAVE SPLOOOOOODDDDDDDDDDER BY DESTROYING HIS ACCOUNTYTY! wa!!!!!!!!!!!! me got punished by mooommmy!!1 waa!!!!!!!!!!!!!!! me have to sit in the connner. wa!!!!!!! MAY RULES! BUBsY RULES! YAYYYYYYYYYYYY YIPPY YAYYYYYY!!!!!!!!!!! YAY!!!!!1 ME HAPPPY!@! wa!!!!!!!!!! sceptile is stinky.
8847gy98U
hhhhhhhhhhaaaaaaaaaaakkkkkkkkkdcd99EW0G09ewg

jDVIewiEWOGewogvoEWGOewboEWOBewpbpWEBPWEb
$N#$4334y43y3ewKBwkebkWEBOweobOOEOT43OTOoeeogjWBOJIroibOJIOEOIioIO
Kkkekkkkkkkkkkkkkkaaaaaaaaaaawaaaaaaaaaaaaaaaaaa
jewfiwgiwjhwuBHJIUwjbiunjuierjnjernern
wa!!!!!!!!!!!!!!!!!!!!!! messa five
4hg34b34
34hji
34i
ji waaaaaaaaa
aaaaaaaaaa!!!!!!!!!1
me got banned from deviantart!1111 wahhhhhhhhhhhhhhhhhhhhhhhhhhhhhhhhhhhhh!!!111
Edit
look: http://flibberdedodah.deviantart.com/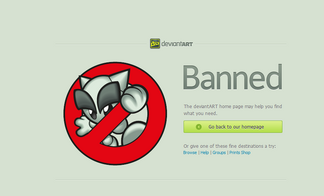 waaaaaaaaaaaaaaaaaaaaaaaaaaaaaaaaaaaaaaaaaaaaaaaaaaaaaaaaaaaaaaaaaaaaaaaaaaaaaaaaaaaaaaaaaaaaaaaaaa me sad!!!!!111111
Write the first paragraph of your page here.
Section heading
Edit
Write the first section of your page here.
Section heading
Edit
Write the second section of your page here.